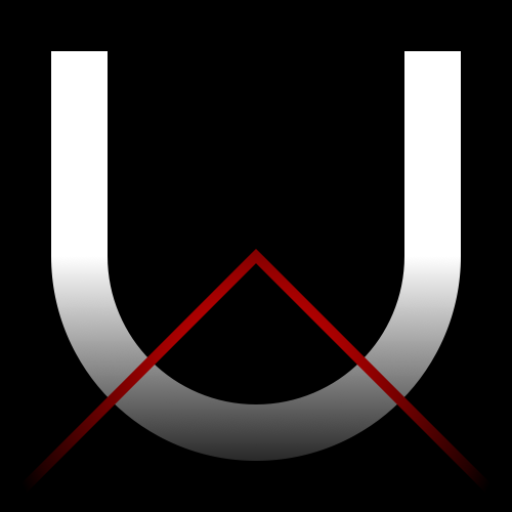 URANIA Corporation è un'agenzia che si occupa di booking & management di artisti a livello nazionale e internazionale.
L'agenzia artistica URANIA conta diversi settori in cui opera: management artistico, organizzazione di eventi, produzione audio/video, consulenza artistica, grafica pubblicitaria, web design per gli artisti, video mapping, ufficio stampa per la promozione discografica, marketing e studio di campagne ADV, etichetta discografica e talent scout.
Queste diverse strutture operano sul territorio nazionale ed internazionale con sedi in tutta Italia e all'estero coordinate da collaboratori e professionisti del settore dove, grazie a innovazione e ricerca sul territorio, hanno sviluppato una rete di contatti a livello internazionale.
La professionalità e innovazione di ciascun membro del team sono le caratteristiche di un gruppo che è riconosciuto a livello internazionale per i servizi offerti e il management esclusivo di molti artisti dai nomi più famosi legati agli anni 80 e 90 fino al panorama dance attuale nei migliori Club e Festival mondiali.
URANIA inoltre si occupa della scoperta e della promozione di nuovi talenti del panorama artistico internazionale grazie ad un ufficio stampa interno e innumerevoli collaborazioni con i migliori network e canali di promozione web e magazine.
Numerosissime collaborazioni nel panorama discografico inoltre con gruppi quali i Modà, Sonora, Paul Young, Maggie Reilly (Mike Oldfield), Sabrina Salerno, Ivana Spagna.
URANIA Corporation inoltre è proprietaria esclusiva del format artistico LA MACCHINA DEL TEMPO, festival estivo che si sviluppa in più tappe nelle migliori piazze e litorali italiani dove si esibiscono ogni anno innumerevoli artisti che hanno segnato la storia della musica dagli anni 70 ad oggi come Sonhora, La Bionda, Johnson Righeira, Ade, Aba, Lucenera, Cecilia Gayle e molti altri.
TOP ARTIST '80
JOHNSON RIGHEIRA, TRACY SPENCER, IVANA SPAGNA, SABRINA SALERNO, SAMANTHA FOX, VINCE SCOTCH LANCINI, DIANA EST, FIORDALISO, JO SQUILLO, MAGGIE REILLY (MIKE OLDFIELD), PAPA WINNIE, PAUL YOUNG, P. LION, ALBERTO CAMERINI, ALBERTO TADINI , BRUCE E BONGO CARRARA , CLARA SERINA, CRISTINA D'AVENA, DARIO BALDAN BEMBO, DONATELLA MILANI, DOUGLAS MEAKIN, F.R. DAVID, GARY LOW, GAZEBO, GLENN WHITE, IMAGINATION, IVAN CATTANEO, JAY ROLANDI (FIREFLY), LEROY, LOS LOCOS, GOMEZ, LIMALH, MARCO FERRADINI, MARTINELLI, NOVECENTO, OPUS, RICHARD SANDERSON, ROCKETS, SAVAGE, THE TWINS, TONY ESPOSITO, VIOLA VALENTINO, VIA VERDI, WISH KEY, FRANCESCO SALVI, ELISABETTA VIVIANI, PROPAGANDA
TOP ARTIST '90
ALEXIA, CECILIA GAYLE, KIM LUKAS, NATHALIE SOUNDLOVERS, NEJA, 2 UNLIMITED, AQUA (ONLY CONCERT), CAROLINA MARQUEZ, DATURA, DJ ROSS, DOUBLE DEE, DOUBLE YOU, DR.ALBAN, EIFFEL 65, ERIKA, HADDAWAY, JENNY (FROM ACE OF BASE), JOY SALINAS, LA BOUCHE, LA FORTEZZA, LADY VIOLET (Melodi Castellari), LOS LOCOS, MAGICBOX, MARVIN & PREZIOSO, PAPAS 'N' SKAR, REGINA, SASH, SNAP, SONIK, U.S.U.R.A, VENGABOYS, VIVIAN (DA BLITZ)
URANIA Corporation è presente nelle più importanti trasmissioni televisive nazionali, Raiuno,  Canale 5 e all'estero in Polonia e Germania.
In allegato un video di esempio "Raiuno Arena Suzuki".
i FORMAT di Urania
Visita la SEZIONE dedicaa ai Format URANIA CORPORATION.
Super Band e serate di grande impatto!